Kirby Center for the Performing Arts Seating Chart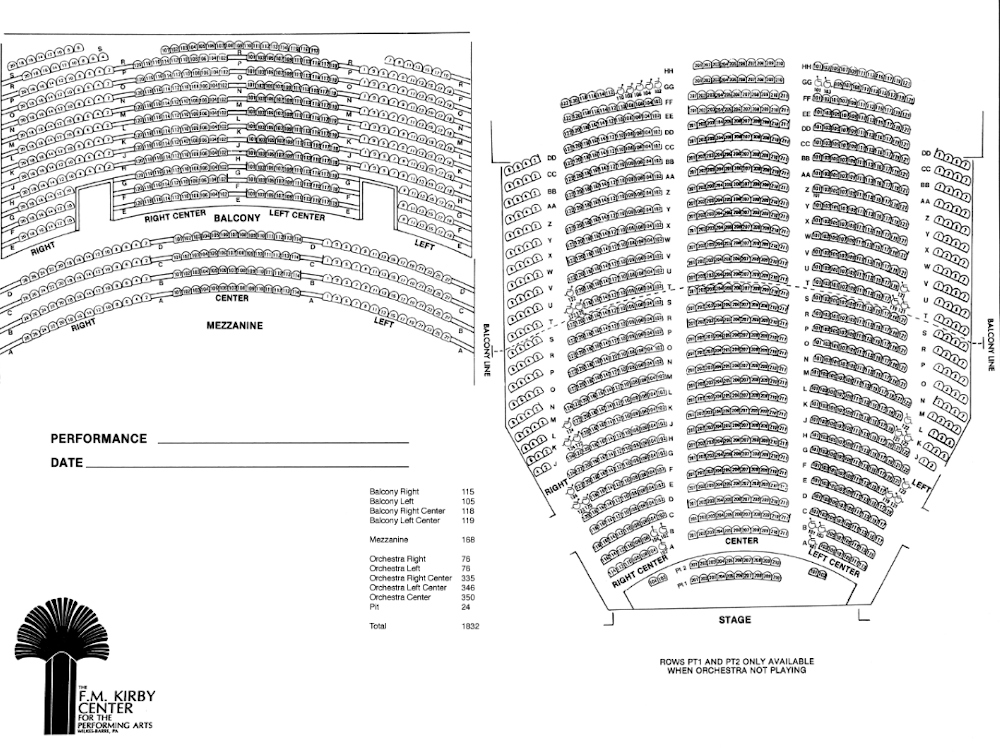 The Kirby Center for the Performing Arts offers 1,800 seats across three levels of the venue.
The main floor venue is where accessibility seating may be found, so please request a wheelchair and companion, oversized seating, or any other accessibility seating in that section.
The seating chart above shows what the seating arrangements look like during most performances, with excellent sightlines from the main floor seating, the mezzanine, or the balcony levels.
Standard seating is black, cushioned seats that are designed for comfort and style that you can enjoy during your visit.
NOTE: The seating arrangement can be subject to change depending on the type of event. Always check the seating chart for your individual event which can be viewed when selecting your ticket.
Reserve your seats now by purchasing your tickets using the link below. View the Kirby Center for the Performing Arts schedule to purchase tickets for all upcoming events.
To read more about the ticket and refund policies, please visit the ticket information page.